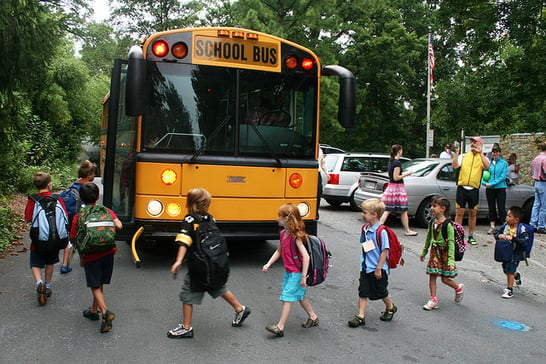 Summer is slowly coming to an end. As parents you want your child to do well, it doesn't matter if they're in Kindergarten or if it's their last semester in College... Like me. After long breaks it could be hard to get your groove back; I have a few tips that may ease the transition for students of all ages.
For my K-5 graders, Sleep is so important in this stage! Start bedtime routines about a month before school. It'll help ease the kindergarten transition.
For my 6th to 8th graders
Whether they like it or not books will become their best friends. Here are some good reads that helped me get through middle school. Holes by Louis Sacher, Diary of a Wimpy Kid by Jeff Kinney, The Hunger Games by Suzanne Collins, Stargirl by Jeff Spenelli, Sold by Patricia McCormick and Divergent by Veronica Roth. You can find most of these books at your local Barnes and Nobles. Hey, and while your there... pick up a journal because you might need it. Around this time children are also trying to find themselves. Sprayground is a Book bag company that allows your kid to express themselves by using colors and cartoon images . If he or she is bummed out about having to wear a uniform this bag allows them to show off their creative side through their backpack design.
For my Highschoolers
I encourage all highschooler's to join clubs, participate in a sport and take advanced courses when possible. These activities will provide that extra nudge you need as you move on from high school and prepare for college. If your teenager is in their senior year; start looking out for college tours. Both of my younger cousins went on a College Tour about a year ago and they loved it. They met new people, visited a host of different colleges and after the trip they had a new outlook on life. It totally changed their perspective on continued education.
Parents, talk to your child to see if they're even ready to go away to school. You know them best... and commuting may be in their best interest. I still regret going away to school my first year because I wasn't ready for it...But I really wanted to make my mom proud. I didn't do as well as I planned in my freshman year, needless to say my mom was disappointed. In the Spring semester I transferred to a school that was closer to home and I ended up thriving. I sometimes reflect on that first semester in college and realize that it was a teaching moment for me.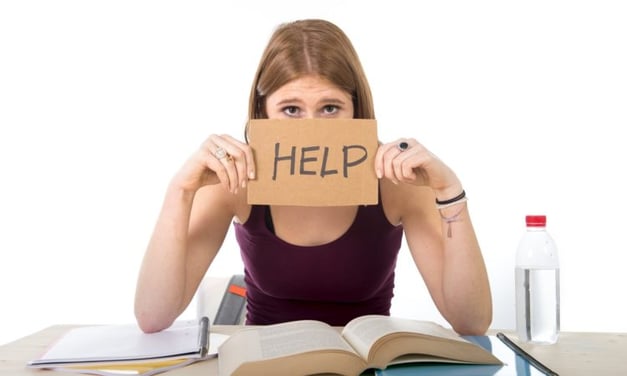 For my fellow College peeps.
The first year of college is rough and so is the last year. Every time you get a little comfortable you get a text from another classmate that a 10 page essay is due by 12:00 am and it's going on 11:00 pm and you've spent your entire day binge watching Game of Thrones. Yeah I've been there too. Here's a trick...Download the Blackboard app to your iPhone or Android. It'll alert you immediately every time your professor adds or grades homework, thank me later. Also do some shopping at Staples or on Amazon. I never took the time to buy anything besides textbooks. I've always recycled old notebooks that I used for other classes. You do save money that way but it's not always good. Last semester my folder ripped in half and some of my papers got crumpled up. Trust me professors look at the care of your homework just as much as the details in it. Invest in some new notebooks,folders,binders and pens. It will keep you organized and It'll also give you a cleaner look. Lastly, get help. I know, why get a tutor when there's Google and YouTube? Your college provides tutors that will help you at zero cost, all you have to do is make an appointment. Finals will stress you out and there's a 50/50 chance that your anxiety is already sky rocketing, some extra help will alleviate your Midterm and Final nightmares.
Preparation for school is so important. Operation Homefront is an annual nationwide school supply collection and distribution campaign that provides school age children with all the tools they need; from book bags, to pens, notebooks and loads of other stuff. It has already begun on August 1st but you still have time to get your bag because it doesn't end until to August 24th. First check to see if the Back-to-School Brigade event is happening in your area, If not your child still has a chance; go through your local FRG or any participating organization. If you already have a registration profile built, please make sure all information is up-to-date, especially your child's grade, before you register. Visit their website at https://www.operationhomefront.org/
Stay focused, you guys got this!