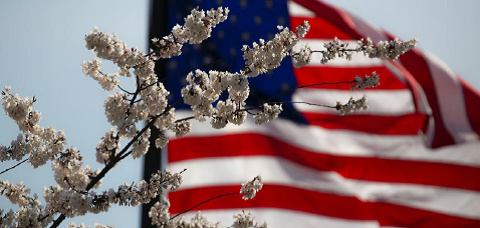 Americans Celebrate Labor Day as USFHP gears up for Open Season
USFHP-A TRICARE Prime option offers
Free Enhanced Benefits to their members...
With the passing of Labor Day marking the unofficial end of summer, US Family Health Plan begins gearing up its open enrollment season for eligible military families. As kids go back to school and the weather starts to cool, now is the chance to get ready to take advantage of our free Enhanced Benefits choices. While TRICARE Prime beneficiaries have a rolling opportunity to sign up, TRICARE Select customers have between November 9th and December 14th 2020 to opt-in to USFHP's unique TRICARE Prime plan or risk defaulting to an alternate TRICARE plan that offers the traditional TRICARE benefit without the free Enhanced Benefit perk.
Our plan provides our members a choice between 1 of 3 enhanced benefits at $0 cost:
FREE VISION COVERAGE

FREE DENTAL COVERAGE + DISCOUNTED VISION COVERAGE

$250 ANNUAL GYM REIMBURSEMENT
Families get to select from this full range of free Enhanced Benefits—which is exclusive to USFHP members. In addition, unlike the other TRICARE options, all USFHP members, including the families of active duty personnel, get to select their own private family doctor under all circumstances, rather than being auto-assigned to a clinic with rotating teams of physicians, depending on their locations.
As the seasons change, the autumn begins and the leaves will turn their colors—it comes the time to pick up the pieces and get back into the flow of the busy day-to-day. Whether you are eligible to enroll now or have to wait for open season, take just five minutes today to call-in to US Family Health Plan and let our dedicated team answer all your questions and assist you in the enrollment process, so that come this winter you aren't stuck in the cold with the same TRICARE plan and missout on getting free enhanced benefits and all of the perks US Family Health Plan has to offer.
Call now at 1-800-241-4848 and let us get you covered.