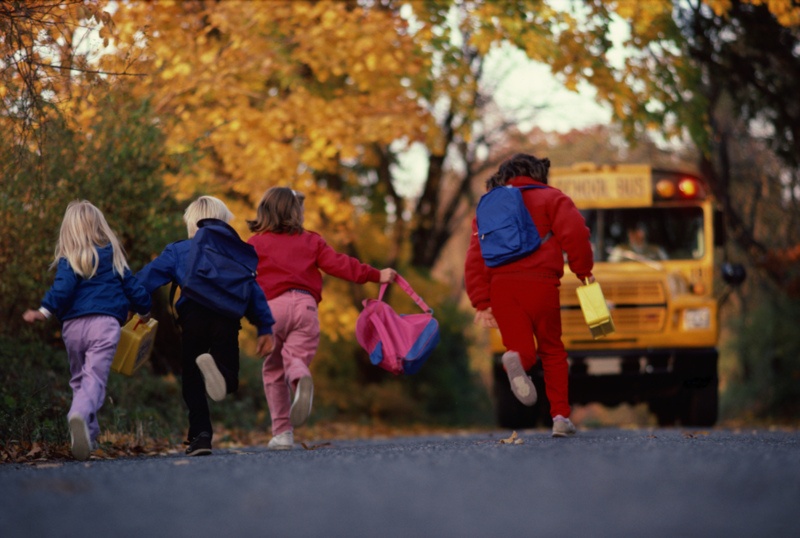 Hi FAM,
As summer winds down, it time to get ready for the new school year. Buying school supplies and scoping out sales for new clothes is the easy part.
Making sure that your children have a safe and healthy school year is a bit more challenging. US Family Health Plan – a TRICARE Prime health option – has 5 important tips to help you prepare your children for a healthy start to the new school year.
Re-establish healthy school routines. Use the last few weeks of summer to help your children get back into the rhythm of going to school. This means getting a good night's sleep, getting dressed at the same time every morning, and eating a healthy breakfast. It is also time to serve them lunch and snacks around the same time these meals occur during the school year. By getting the routine in place early, you will help alleviate stress for your children when the first week of school actually arrives.
Get your children out of the house in the morning. One way to prepare for the school year is to plan morning activities for your children, rather than allowing them to sleep late. According to the National Association of School Psychologists, a full day of activity will help your children get a healthier sleep and get to bed on time. This helps set their internal clock to line up with the morning school schedule, including bus pick up. It is much healthier to be rested and organized than to be doing the last minute hustle to make sure your bus doesn't leave you in the dust.
Nurture independence. In the classroom, your children are on their own. They have to independently take tests, compete in sports and do homework. So encourage them to be more independent before

school starts. Talk to them about what it means to be responsible. Help your children organize their study space and school supplies. Remind them to write down homework assignments and important school dates. Even young children can start to cultivate these skills, which will make the school year less stressful.
Map out a school day routine. Help your children learn to prepare ahead of time for the school day. Show them how to lay out their clothes the night before, get their homework completed and efficiently organize their back pack. This advance prep will help them avoid the unnecessary stress of disorganization and help them focus on the main benefits of school – learning and interacting with other children.
Create a healthy eating plan for school days. The best start to a school day is a healthy, nutritious breakfast that will give your children the energy they need to start the day right. Before the school year starts, develop a meal plan for the first two weeks that includes breakfast and lunch (unless your school provides a healthy lunch). This will give you the necessary time to shop for groceries, budget, and start working on a good menu plan. Food is the fuel that helps your children perform well at school
.
US Family Health Plan knows that health is the bedrock of success. Help your kids get off to the healthiest start possible for a new school year. This means good nutrition, reduced stress, and heightened energy. This will allow them to focus on what's important at school. We believe in a healthy and happy school year, so take these steps to help your children make the most of their education.