The U.S. Government values and honors the dedication and sacrifice of retired career military service members. One of the ways this is recognized is through your eligibility for US Family Health Plan – a TRICARE PRIME option. This option has been available to military service retirees for over 30 years, and is one of the best plans available through TRICARE or any other private sector option.

Both retired military service members and their families as well as the families of active career service members are eligible for this plan. It is worth it to take the time to understand just how much value US Family Health Plan offers and compare it other health insurance options.
Let's do the homework to better understand what you are getting
1. Pay an Affordable Insurance Premium Cost
Your insurance premium is the price you pay for your coverage. Premiums vary widely by plan, by state and by company. US Family Health Plan – a TRICARE PRIME option -- available to U.S. military service retirees, offers one of the lowest healthcare insurance premiums in the marketplace. In 2016, the US Family Health Plan premium will only be $262.60 for individuals and $565.20 for families. These premiums can be paid either annually or quarterly – whichever you choose. This is a good time to determine how much you can afford to spend on a policy and whether or not you are eligible for the extremely affordable premiums that US Family Health Plan offers. The consideration of lower premiums is a no-brainer. But while this is one of the most important factors in choosing a health plan, is not the only important factor.
2. Make Sure You Are Covered for Your Medical Needs in the Upcoming Year
Estimating how often you'll have to see the doctor or whether or not you'll require any surgeries and hospital stays is an important part of evaluating any healthcare insurance plan. It's true, there's a certain amount of medical care that's unpredictable. But calculating how often you see a doctor, on average, or whether or not a chronic condition will send you to a specialist or hospital will help you determine which plan's features will best cover you.
US Family Health plan offers one of the most flexible health care plans available when it comes to selecting the healthcare providers that may be best for you and convenient to you geographically. We offer over 12,000 different options for Primary Care Physicians in the Northeast region, as well as a wide choice of hospitals and treatment facilities. Flexibility can help you address your current medical needs more effectively, more safely, and for less cost.
3. Evaluate the Cost of Out of Pocket Services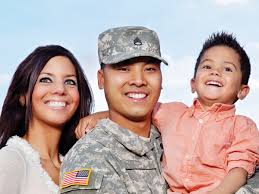 Cost-sharing is a term applied to the various items you and your insurance carrier will share the cost of. This includes deductibles, copayments, coinsurance and out-of-pocket maximums. A deductible is the dollar amount you must spend before your insurance provider contributes. Coinsurance, on the other hand, is a percentage of your bills that you'll have to pay – normally after you've met your deductible and before you reach your out-of-pocket maximum. The out-of-pocket maximum is a cap on the amount of money you'll have to spend in the coverage year. Once you reach this cap, your insurance company will pay 100 percent of covered in-network services.
US Family Health Plan offers has no deductibles and low co-pays for both out-patient and in-patient services and one of the lowest catastrophic caps (the maximum out of pocket cost per family) in the marketplace -- $1,000 for active duty family members and retirees with Medicare B or $3,000 for retirees without Medicare B. It is well worth the time to compare this to your other alternatives as you seek the best value in health insurance for 2016.
4. Your Prescription Benefits Are Important
Most health insurance plans offer some prescription drug coverage. But the scope of this coverage varies considerably.
US Family Health Plan covers all generic, brand and brand formulary pharmacy drugs. Generic prescriptions can be filled through mail order at no cost. Brand and brand formulary drugs can be purchased for extremely low comparative costs. When you compare US Family Health Plan to other options, you will see that our prescription benefits provide a strong value versus other plans.
Get the Value You Deserve in 2016!
In a health insurance marketplace that is growing costlier and more complex it is a privilege to be a retired military serviceman and be able to participate in US Family Health Plan – a TRICARE PRIME option. Take the first step to gaining more value at an affordable price only available to those who are retired military service members. Once you have determined you are eligible for US Family Health Plan, go the extra step to understanding how well our plan stacks up to other healthcare options. You will be pleasantly surprised.
By making this choice you are adding major value to your or your family's healthcare plan in 2016. US Family Health Plan as your option -- a plan that offers lower premiums, lower co-pays, more choices and more flexibility than other healthcare options. Remember, when it comes to your family's health, choose wisely! And remember, US Family Health Plan is available to you and you only, because this country strongly appreciates your service and the contribution you have made.