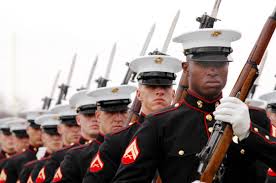 November 11th mar
ks Veterans Day, a day where our country honors our American Veterans' patriotism and selfless sacrifice for the common good. US Family Health Plan raises a special salute all veterans who have served our country with honor and distinctive service.
Today, November 10th, is the 240th Birthday of the U.S Marine Corps. The official celebration of this historic birthday will take place at the annual Commandant's U.S. Marine Corps Birthday Ball held in Maryland. The celebration will include the famous cake cutting (with the oldest Marine present getting the first slice of cake) as well as a special address from Gen. Joseph Runford, the 37th Commandant of the Marine Corps.
The Marine Corps, which is overseen by the Department of the Navy, is known for values of honor, courage and commitment. Since its founding as the Continental Marines in 1775, the Marine Corps has grown in prominence, largely because of the emphasis it places on exhibiting moral performance at all times – both on and off duty. This ethic provides guidance to Marines in all situations – in combat and in civil life – and acts as a guidepost for good order and discipline in all affairs.
The Marines, known for their bravery and valor, have participated in military actions as early as in the 19th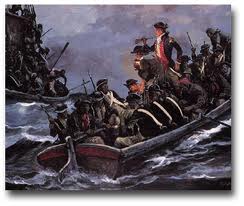 century. The first major military action was in the First Barbary War (1801- 1805) against the Barbary Pirates. Following this, the Marines played an ative military role in the Mexican-American War (1846 – 1848) and the Spanish-American War (1898).
It was in the 20th century, during WW I and WW II, that the Marines gained heightened prominence for their practices on the vanguard of amphibious warfare – introducing new military techniques that contributed a major role in the U.S. victory for both of these wars. The Marines formed the cornerstone of the Pacific Theater in World War II.
During this period the Marines expanded from just two brigades to two entire corps with six divisions. The Marine Corp continued to defend our country through the subsequent wars in Korean, Viet Nam, and the Gulf.
In the 21st century, following the September 11th attack, President George W. Bush initiated the War on Terrorism. Most notably the Marines assisted with the assault on the city of Fallujah, which was a turning point in the War in Iraq. Marines all over the world continue to defend our country while maintaining their exceptional values of courage and honor.
Today, US Family Health Plan salutes the major contribution of the U.S. Marine Corps on their 240th birthday. We salute you for your bravery, courage and selfless service. Semper fi.