Mental health is the combination of how we think, act, and feel. Staying mentally healthy is important for everyone, at every stage of life. Unfortunately, this can be a challenge, especially during tough times. Whatever our situation, we are all at risk of stress given the demands of daily life and the challenges it brings - at home, at work, and in life. The good news is that you can do so many things to improve and maintain your mental health. Mental Health America, a non-profit organization dedicated to promoting well-being, identifies the following ten tools to improve mental health:
Make connections with others. People who have strong social connections live longer. Also, connecting with others can help you to enjoy the times when you are alone.
Get enough sleep. Poor sleep has been linked to a greater risk of depression and anxiety. The connection between sleep, mood, and emotional health is strong. Ensuring adequate and quality sleep can improve mood and well-being.
Get physically active. Exercise decreases anxiety, stress, anger, tension, and depression. Exercising in "spurts" can be just as effective as continuous exercise.
Deal better with hard times. Develop healthy coping mechanisms to deal with stressful times in your life.
Help others. Individuals who help other people experience less depression.
Create joy and satisfaction. In other words, laugh more! Laughing actually decreases pain. Creating joy and satisfaction in life need not be complex. Sometimes the little things such as listening to music or treating yourself to a massage can make all the difference.
Eat well. Eating a balanced and nutritious diet has endless benefits. Eating well can boost your energy. It can also reverse the impact of stress on the body.
Take care of your spirit. Taking care of your spirit means different things to different people. Taking care of your spirit involves connecting to what you find meaningful in life. This could be organized religion, meditation, or enjoying nature, for example.
Stay or focus on the positive. Admittedly, this is easier said than done. Taking a few minutes each day to acknowledge what we are grateful for can be refreshing. People who focus on the good things in life tend to be more mentally healthy. They also complain of fewer physical ailments.
Get professional help if you need it. A mental health professional can provide people with new perspectives and tools to help deal with life stressors.List adapted from Ten Tools at Mental Health America.
Sometimes, despite an individual's best effort, improving mental health may be difficult to do without getting extra help from a counselor or psychologist. Some individuals may experience mental illness. According to theCenters for Disease Control and Prevention (CDC), mental illness refers to a group of disorders generally characterized by changes of mood, thought, and/or behavior. These changes typically interfere with a person's ability to function and feel satisfied in life. Examples of mental illness include clinical depression and anxiety disorders.
Mental health problems are very common, both in the United States and internationally. In 2011, an estimatedone in five American adults experienced a mental health problem or illness. Chances are that you know someone who has gone through or is currently battling a mental health disorder. Perhaps you've struggled with one yourself. Or, maybe you are currently experiencing what you think are symptoms of a mental health disorder. Either way, it's safe to say that mental health disorders are common.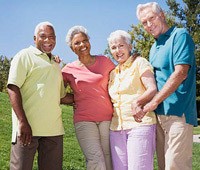 Here's the amazing news: 80% of mental health disorders can be treated with psychotherapy, medication or a combination of both. This makes mental health disorders very treatable. Individuals recover and lead full and productive lives all the time.
Unfortunately, too many people don't know where to go for help or don't feel comfortable asking for it. Almost half of individuals who live with a mental health condition will not seek help either because of stigma, lack of insurance coverage, or because they don't know where or how to get help. Mental health problems and illness have nothing to do with people being weak or lazy. Similarly to physical illness, mental illness can be caused by a variety of factors, including:
Biology, such as genes, physical illness, injury, or brain chemistry;
Life experiences, such as trauma or a history of abuse; and
Family history of mental health problems.
If you are a USFHP member and think you may be having mental health difficulties, call Health Integrated (HI), USFHPA's Behavioral Health Services partner. HI can be reached at (866) 390-0933. You can always speak with your primary care provider, too. She or he will be able to guide you to resources. With a little time, patience, and an open mind, overcoming mental illness and achieving positive mental health is possible!
Resources:
Mental Health Screening Tools (Mental Health America)
Mental Health information from MedlinePlus
Meditation: An Introduction