The 4th of July
is really the kick-off of the summer season. Families are either returning from the extended weekend holiday, jetting off on a quick getaway or anticipating an upcoming family vacation. Whichever bucket you fall in, know that as quick as the season comes… after the 4th of July it rapidly goes by. Before you know it, you will be doing back to school shopping! At US Family Health Plan we encourage our members to get a jump start on the back to school season! Schedule all of your required appointments early—Optometrist-Physical Exam-Sports Physical, etc.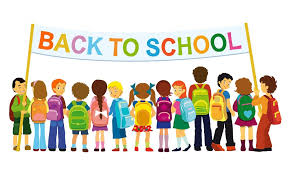 Child going to a new school? Make it your business to travel to the school in advance. Show your child the route so they feel comfortable on the first day. Too late to meet the new teacher? Find out the teachers email address (some schools provide this to new students). Let your child send an introduction email or facetime message to his or her teacher. This will go a long way in easing your child's first day jitters. Know some of your child's classmates? Arrange a play date this summer. Your child will look forward to renewing these friendships when school begins. In between the parks, zoos or whatever you choose to do—take time to visit the library. Let your child choose a book and make reading an intricate part of your daily routine. Perhaps a morning or nighttime activity that is woven into the summer day.
Time goes by fast, so take the time to enjoy your family as you prepare for the fall.
Enjoy the rest of your summer!
US Family Health Plan