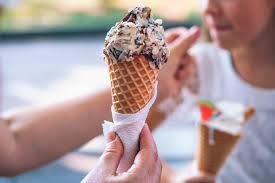 Happy Summer!
The smell of the fiery barbecues, the taste of stone cold ice cream... (preferably chocolate with rainbow sprinkles), watching the fireworks light up the sky,observing the fireflies flicker in the night, holding hands, making smiles, creating laughter... that's summer.
Keep your summer spiced up and iced up! Don't forget to live in the moment… take a vacation,go on a day trip with a group of friends, visit the NJ shore, enjoy a picnic in your favorite park,hop on a citibike and ride through Manhattan. Try different foods and different clothes and different hairstyles, make sure to visit an aquarium or a zoo... It's all up to you!
Too hot to travel? Sleep in late or curl up under the AC and read a good book until the sun goes down. Try something spontaneous ..attend a art or cooking class. Or try the new craze HOT YOGA!
Whatever you decide to do or not do, the summer provides the opportunity to be free, you just have to let loose and go and remember stay iced up!