Even though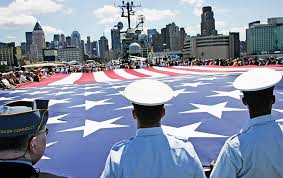 it still seems a little brisk outside, by Memorial Day on May 30th we hope that warmer weather prevails. And whether it warms up or not, the New York New Jersey and Philadelphia area is primed for a weekend of amazing history, activities and fun for the whole family in honor of the great contribution and sacrifice of our brave U.S. Military service members.
To help plan the best Memorial Day Weekend ever, US Family Health Plan has outlined a list of activities throughout our area that you and your family can enjoy. Here are some of the top activities to help you enjoy your weekend while getting in a bit of history as well!
New York City
Fleet Week at the Intrepid Sea, Air & Space Museum will host a 25th anniversary tribute to the armed services that includes a chance to board two tall ships. These ships, part of OpSail 2012, will be docked at the museum and several other locations and will be open for free boarding. (Other sites are in Brooklyn and Staten Island.) "Gloria" from Colombia and "Guayas" from Ecuador will be at the Intrepid Pier. There will also be free music, dance and theater performances as well as demonstrations of military skills. On Friday at 7:30 p.m., a screening of "Top Gun" (1986) will begin a free film series on the Intrepid deck. Pier 86, 12th Avenue and 46th Street, Manhattan. For more information, call (212) 245-0072, or visit intrepidmuseum.org or opsail.org.
Memorial Day Observance on Monday May 30th at the Soldiers' and Sailors' Monument at Riverside Drive and 89th Street will pay special tribute to members of the armed forces who have served in Iraq and Afghanistan. It will begin at 10:30 a.m. with music by the United States Coast Guard, followed by a procession of veterans' groups and others, and remarks by members of the military and city officials. For more information, visit riversideparkfund.org
The Society of St. Anthony Giovinazzo Street Fair, Mulberry Street, between Broome and Spring Streets will run through June 3 each Friday and Saturday from 11 a.m. to 11 p.m., and Sundays through Thursdays, 11 a.m. to 10 p.m.
War History of Lower Manhattan and Brooklyn will be walked and talked about during several tours this weekend. Revolutionary New York, led by Big Onion Walking Tours, will meet on Monday at 2 p.m. at the entrance to City Hall Park, Broadway and Murray Street; $18, $15 for 63+, students, members of the military and members of the Brooklyn Historical Society; (888) 606-9255, bigonion.com. And, on Saturday and Sunday at 3:30 p.m., a tour sponsored by NYC Discovery Walking Tours will combine a walk across the Brooklyn Bridge with a discussion of the War of 1812 and the Revolutionary and Civil Wars; $18, with the meeting place given with reservations: (212) 465-3331.
Long Island
At the Community Mosaic Street Painting Festival the entire street becomes a canvas at this annual chalk-in on Sunday on East Main Street in Riverhead. All materials are provided by its sponsor, East End Arts. The event, which takes place from noon to 5 p.m., will also feature entertainment, arts demonstrations and children's activities; the rain date is Monday, 2 to 5 p.m.. For more information, call (631) 727-0900 or visit eastendarts.org.
Brookhaven Fair is an annual event filled with rides, entertainment and children's activities at the Brookhaven Amphitheater Arts & Cultural Center at Bald Hill, 1 Bicycle Path, Farmingville. Open Friday from 5 p.m. to midnight and Saturday through Monday, noon to midnight from Memorial Day Weekend through June 10. For more information, call (516) 920-2309 or visit brookhavenfair.com. Fair admission: $8 or $4 with a two-for-one online coupon; free for children 2 and younger. Rides: $25 for unlimited rides ($20 if purchased in advance online); single ride prices vary.
Italian Feast, sponsored by the Knights of Columbus, features rides, music, entertainment and food at the Our Lady of the Rosary, 759 Long Island Avenue, Deer Park. Hours are Friday, 6 to 11 p.m.; Saturday and Sunday, 2 to 11 p.m.; and Monday, 2 to 8 p.m. For more information, call (631) 595-2012. Pay one price ride tickets, $25; on Memorial Day, grandparents ride free with a paying child.
On Sunday, visit the City Manager 10-Mile Trophy Run in honor of veterans, which begins at 8 a.m. at Magnolia Boulevard and Park Avenue. Early registration is at the Long Beach Recreation Center, Magnolia Boulevard at West Bay Drive. On Sunday, you can register from 6:30 to 7:30 a.m. at the Long Beach Ice Arena, 150 West Bay Drive. For more information, call (516) 431-3890 or visit longbeachny.org. The cost is $25, $20 in advance. On Monday the annual Memorial Day Parade begins at 9:30 a.m. at Ohio Avenue and West Beech Street.
North of New York City
Animals & Acrobats is a display of early American circus skills at Van Cortlandt Manor will include a new act on Saturday at 8 p.m. called "A Night of Fire". This act will feature juggling, dancing and spinning by fire-wielding performers and requires a separate admission of $20, $15 for children 17 and younger; $15 and $10 for members of Historic Hudson Valley. The circus itself will go on from Saturday through Monday, 10 a.m. to 5 p.m., at 525 South Riverside Avenue, off Route 9, in Croton-on-Hudson with an admission cost of only $16, $14 for 62+, $12 for children 3 to 17, free for 3 and under and members. For more information, call (914) 631-8200, or visit hudsonvalley.org.
Playland Park at Exit 19 off Interstate 95, Rye will host a salute to veterans and service members on Sunday from 11 a.m. to 4 p.m. on Monday. The day's activities will include music, a ceremony and a helicopter demonstration. Active duty, retired service members, veterans and their families (with appropriate identification) will be admitted free or at a discounted price if they register at (914) 995-2145, (914) 995-2146 or at westchestergov.com/veterans. Earlier that weekend on Saturday, there will be storytelling and other activities for children beginning at 1:30 p.m. And on Monday a crafts and music festival is scheduled. The park will be open on Friday, 10 a.m. to 10 p.m.; Saturday and Sunday, noon to 11 p.m.; and Monday, noon to 10 p.m. Admission varies from $10 for spectators only (free for Westchester residents) to $30 for an inclusive daily ride admission ($25 for residents). General Playland information: (914) 813-7010, ryeplayland.org.
Peekskill Memorial Day Carnival, one in a series of summer celebrations, will take place in Riverfront Green Park, Activities include rides and activities for families on Friday, 5 to 11 p.m.; Saturday and Sunday, noon to 11 p.m.; and Monday, noon to 8 p.m. Ride wristbands, good from noon to 6 p.m. on Saturday and Sunday can be purchased for $25. For more information, call (914) 736-2000 or visit peekskillcelebration.com.
The Woodstock-New Paltz Art & Crafts Fair, with more than 300 artisans, as well as entertainment and other activities, will be at the Ulster County Fairgrounds, off Libertyville Road, Exit 18 of the Gov. Thomas E. Dewey Thruway, New Paltz. The fair will take place Saturday and Sunday, 10 a.m. to 6 p.m., and Monday, 10 a.m. to 4 p.m. For more information, call (845) 679-8087 or (845) 246-3414 or visit quailhollow.com. The price is $8, $7 for 62+, free for children 12 and under.
New Jersey
Big Band Music is on the program on Saturday and Sunday at 2 p.m. at Historic Cold Spring Village, 720 Route 9 South, north of Cape May. (609) 898-2300, hcsv.org; free
The 136th Freehold Memorial Day Parade, considered to be the oldest in Western Monmouth County, will step off on Monday at 10 a.m. at Brinckerhoff and Main Streets, with bands, veteran's groups and others.
Cape May Music, Whale Cruises, Crafts Festival and Tours Events on land and in the sea are planned this weekend. Atlantic Brass Band performs a free concert on Monday at 8 p.m. at the Rotary Bandstand on Lyle Lane. Three-hour cruises in search of whales and dolphins set sail at 1 p.m., Friday through Monday. The annual Crafts and Antiques Show will be on Saturday from 10 a.m. to 4 p.m. at the Emlen Physick Estate, 1048 Washington Street. And tours of the area by foot or trolley will also take place. Details for all events: (609) 884-5404, capemaymac.org.
In Ocean Grove, a musical salute to the armed forces will be played by the Atlantic Wind Ensemble and Festival Chorus on Saturday at 8 p.m. at the Great Auditorium, Pilgrim and Ocean Pathways. Donations accepted. (800) 590-4064, oceangrove.org.
At the Tour of Somerville Bicycle Races, armchair athletes can pull up a lawn chair and watch the participants whiz by in this group of bicycle races. This race dates back to 1940 and distances ranging from 15 to 75 miles. There will be a family festival as well. The races begin with the Manville Madness on Friday at 5:30 p.m.; the Saturday Classic in Somerville starts at 9 a.m.; the Bound Brook Criterium is on Sunday, at 1:30 p.m.; and the Tour of Somerville on Monday starts at 10:45 a.m. For more information, call (908) 285-8217 or visit tourofsomerville.org.
All eyes to the skies for the Wildwoods International Kite Festival which includes an aerial display and competition. In addition to kite flying demonstrations, there will be workshops, auctions and even an indoor competition. Friday, 10 a.m. to 9 p.m.; Saturday, 8 a.m. to 8 p.m.; Sunday, 8:30 a.m. to 3 p.m.; Monday, 9:30 a.m. to 12:30 p.m. For more information, visit skyfestivals.com.
Philadelphia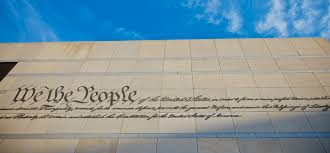 During Memorial Day Weekend, the National Constitution Center will pay tribute to those brave men and women by exploring how Americans today honor our military heroes. Admission will be Free on Memorial Day, Monday, May 30. Activities include:
Flag Ceremonies, Saturday, 9:30 a.m. and 4:45 p.m., Sunday, 12 p.m. and 4:45 p.m. and Monday, 9:30 a.m., 12 p.m., and 4:45 p.m. The American flag will be raised every morning and lowered every evening on the museum's front lawn. Visitors will have the opportunity to participate as they learn more about this patriotic ceremony. On Memorial Day Monday, May 30, 2016, visitors can also join us for a special ceremony at 12 p.m. as we raise the flag from half to full staff, in accordance with U.S. tradition.
Family Concert featuring the Air National Guard Band, Monday, 1 p.m. Visitors can enjoy a concert featuring their favorite patriotic tunes, performed by the Air National Guard Band. The Air National Guard Band of the Northeast is assigned to the dual missions of supporting regional Air National Guard units through performances in ceremonies, activities and recruiting tours; and public relations concert tours for the Air National Guard and the "Total Air Force".
Military Muster, Monday, 10 a.m. and 12 p.m. Do you hear the drum beating? The Continental Army is recruiting a few good kids for drills in the art of marching and musket etiquette.
Soldiers Life, Saturday and Sunday, 12 p.m. and Monday, 11 a.m. Join a Revolutionary-Era Soldier as he discusses the daily lifestyle of a typical infantryman in the American Continental Army during the American Revolution. Visitors will have the opportunity to be fitted up with equipment and gear along with the proper training of the day. Highly energized and interactive, this program is perfect for families!
American Flag Etiquette Workshop and Giant Flag Folding, Daily, 12:30 p.m. Learn fun facts about the American flag's history, as well as proper flag etiquette. Then help out members of the museum's staff as we fold our 20X30 foot American flag. Remember—you can't let it touch the ground!
Thank-A-Vet Postcards, Daily, Available Throughout the Day. Visitors can take a moment to write letters of gratitude to the men and women who have served in the country's Armed Forces.
While every neighborhood in our area will likely be hosting their own local tribute to our brave U. S. soldiers, this list will hopefully get you and your family inspired to venture off the beaten path. This is a wonderful weekend to explore and celebrate the great bravery of our U.S. Military service members with our families. US Family Health Plan salutes these brave men and women for their great dedication and sacrifice for our country. Semper