Each year, the Consumer Assessment of Healthcare Provider Systems (CAHPS) rates aggregate member satisfaction for all health plans in the country. This year's report showed that US Family Health Plan's satisfaction rating for 2014 was 91.5%, making our members among the most satisfied in the country. In fact, this rating is more than 25% higher than the national average for commercial health plans. It's a rating that we are very proud of.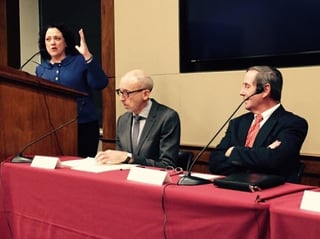 In fact, on November 3, representatives of US Family Health Plan even briefed members of Congress about the benefits of the only fixed price, value based capitated care program in the U.S. Military Health System, as an example of affordable, but exceptionally high value health care.
"The US Family Health Plan is the alternative model of care that the country is striving for," said Linda Marzano, chair of the US Family Health Plan Alliance's board of directors and CEO of Pacific Medical Centers, located in Seattle. "We have high quality, high patient satisfaction and a lower cost of care. We are achieving what the entire country is trying to move toward."
Air Force Chief Master Sergeant Michael Tedford, a US Family Health Plan member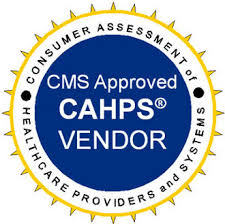 explained that his family chose the US Family Health Plan from among the TRICARE choices because the preventive care approach that US Family Health Plan adopts can help to catch a significant illness in its infancy.
"The plan's focus on preventive care is high, and I think it's really instituted in the culture of all the care providers," Tedford explained. "It sort of mimics that old cliché—an ounce of prevention is worth a pound of cure. I've had nothing but good things to say about [the US Family Health Plan], and I plan on staying in it until I'm kicked out."
Rear Admiral Center, who served the U.S. Navy for 35 years, noted "The quality of care we've received is extraordinary," he said. "I'm grateful we have this plan, and if it were up to me, I would want a plan like this for all military retirees. Our medical benefit is the most important of all of our retirement benefits, and when I talk to other retirees I get the same sentiment, especially as we grow older. [The US Family Health Plan's] model lends itself to a true partnership between the military and retiree healthcare providers, and I think a seamless partnership is really important as we go forward in the future."
Time and time again, US Family Health Plan members share these kinds of insightful and heart-warming testimonies with us. Our goal is to continue providing U.S. military active duty family members, retirees, and their families the best healthcare plan our country has to offer, as part of the TRICARE Prime Health Program.
Thank you for giving us this extraordinary satisfaction rating and please spread the word! Our emphasis on prevention turns out to be an important difference maker for our members. We look forward to another year with the opportunity to provide you with exceptional service.