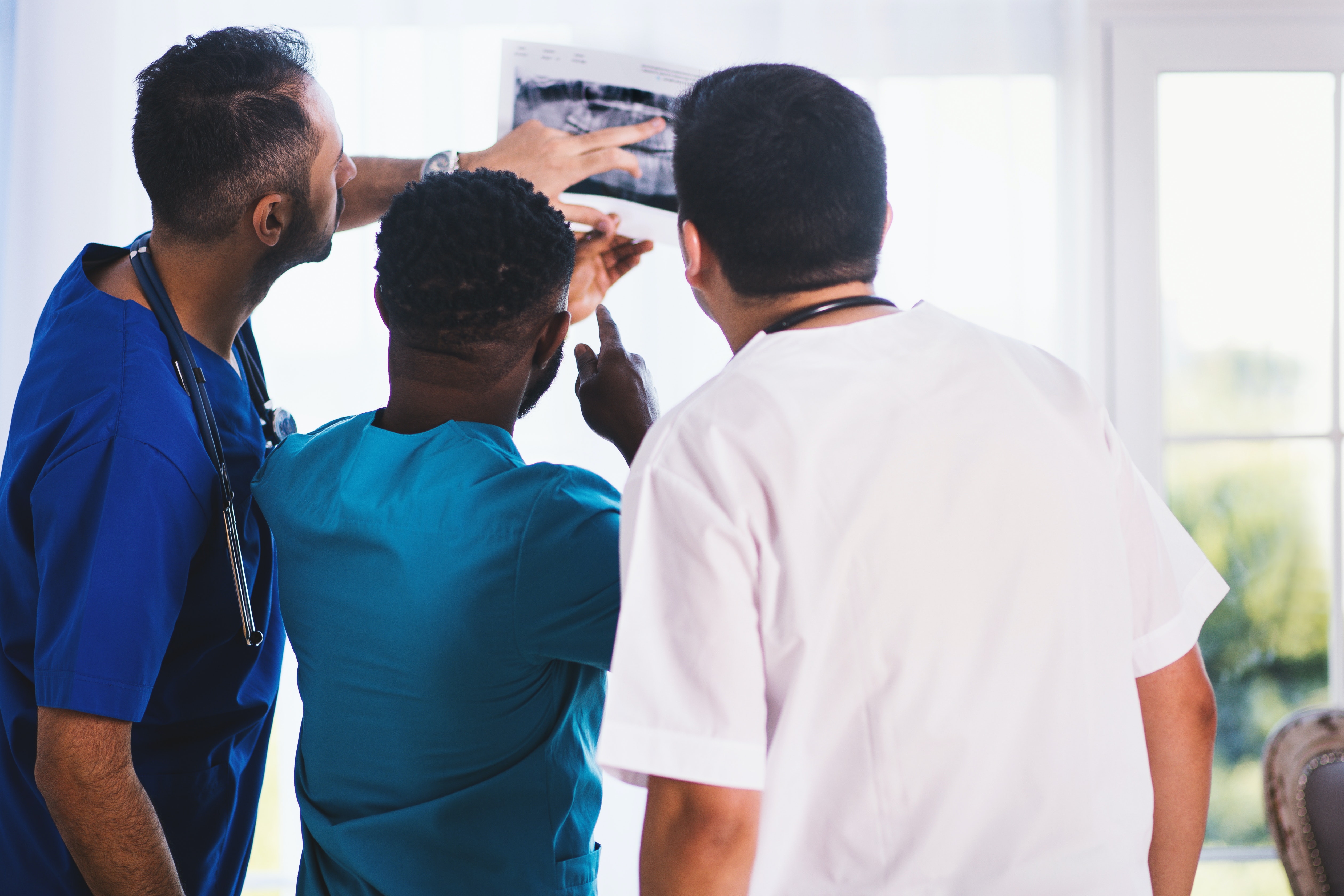 Your Doctor is Your Trusted Confidant
USFHP Members Get to Choose Their Own Primary Care Physicians from Our Network of over 20,000 Providers
You may ask a friend or family member; you may search for customer reviews on Yelp, Vitals, or Healthgrades, but chances are when the time comes for you to choose your primary care physician you wouldn't want a system to make a randomized selection for you.. Neither would we!
Your choice of healthcare professionals, when it comes to you and your family's primary care, can have a resounding impact on quality of life—including access to treatments compatible with your lifestyle, ease of recovery from illness and disease, and the economic impact of medical costs. Choosing the right doctor for your unique circumstances can be as critical a choice as choosing the neighborhood and home you want to live in; the school you send your kids to; or the career path you wish to pursue. While it's much easier to press the reset button on your physician than these other examples, the ideal scenario would involve finding a doctor that you trust to make the right decisions for your health, building a professional healthcare relationship where they are allowed to grow familiar with your situation, and regular check-ups to confirm that you've followed their advice and the intended results are being achieved.
Preventative Approach
The best health care program is one that advises preventative measures to keep you healthy before illness ever has a chance to set in or grow unnoticed.
Skilled Communication
The right physician will first take this preventative approach, and even if unforeseeable issues do arise, they will prove themselves under any circumstances to be a skilled communicator with an authentically concerned disposition and a respectful, professional tone.
Trustworthiness
The healthcare field is rife with stories of doctors and medical centers abusing their positions by conducting unnecessary procedures, over-prescribing medications, and overcharging patients and insurance companies to make an extra buck. Meanwhile, the patients are inconvenienced at best, and may see their finances ruined and their conditions worsened in the worst of cases. The doctor you choose should be someone trustworthy, not only in the sense that they avoid these abuses, but also someone you trust to be knowledgeable enough to make the right calls with your health on the line.
Partnership
Trust is a two-way street. While physicians might save lives everyday for a living, they are not superheroes, and they cannot bear the full responsibility of our well-being on their shoulders. The best physician for you will be direct in letting you know that their healthcare service involves a partnership between patient and doctor, where you as the patient trust that you can share your concerns freely and trust the advice you are given, and the doctor trusts that you will be open and honest in sharing your concerns and trusts that their advice will be followed in pursuit of the best health outcomes.
Your doctor is your confidant on the path to a healthy and happy life. With US Family Health Plan our TRICARE Prime members get to select the primary care physician of their choice from within our network of over 20,000 providers. While care recipients under other TRICARE Prime options are subject to be mandatorily assigned to medical centers with rotating teams of physicians, USFHP lets our beneficiaries build a partnership with a doctor that's right for them.
Whether choosing a doctor by personal referral or online review, with USFHP the choice is always yours to make.
Call now at 1-800-241-4848 and let us get you covered.