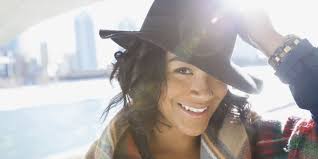 As cold weather finally starts to settle in for our region of the country, US Family Health Plan wants to share 5 simple and inexpensive tips to help you stay healthy and happy in January. Of course, this is no match for a long cruise in the Caribbean, but these 5 easy tips can help you stave off winter blues and unwanted sniffles without too much of a change in your daily routine.
Lose weight to help raise Vitamin D levels without supplements or sunlight. We all know the amazing benefits of vitamin D. They include heart health, radiant, healthy skin, strong immune system support and enhanced mental balance. While we usually turn to sunlight or supplements to boost our D vitamin levels, most people are unaware that if you just lose 5% or more of your body weight, your vitamin D blood levels will shoot up automatically. Other ways to increase vitamin D naturally include exercise and eating more fatty Omega rich fish. Wild salmon is a great choice.
Keep using sunscreen to protect your skin from winter sun. Most of us don't realize that sunscreen is even more important in winter than in summer. Winter sunlight contains more ultraviolet A light, which tends to penetrate the superficial layers of the skin. This kind of light can cause cell damage and potentially lead to cancer. By simply maintaining the same sunscreen routine in winter months that you do in summer, you'll painlessly reap the benefits of healthier winter skin
Move your daily walk from the park to the mall. Don't let the winter months interrupt your daily workout routine. If you want to avoid a costly gym membership, consider your local mall as a great place to walk. Just avoid spending all that extra cash you saved on the gym membership while you're there. Enjoy the great window shopping while continuing to reap the great benefits of your daily walk.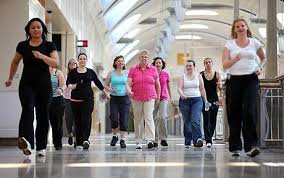 Take a class. As the winter doldrums set in, shorter days can start to take a toll on your mood and outlook on life. We are social creatures who enjoy spending time with people. The winter months can feel isolating. This is a great time to take a class in something that interests you -- yoga, cooking, writing or sewing. Classes can improve your outlook while they broaden your horizons.
Include plant based sources of Omega 3 into your meals. We all know fish is a great source of omega-3 fatty acids. But one of the best sources of omega-3 is found in plant based foods. It's called linolenic acid (ALA), and is found in flaxseed, chia seed, and walnuts. Throw a spoonful of these power packed nutrients to any meal. Recent studies have proven that these gems have an anti-inflammatory effect, protect the skin, and positively impact mental health.
US Family Health Plan – a TRICARE Prime Health Program – wants you to be healthy every single month of the year. Have a happy and healthy New Year!