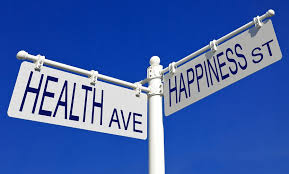 Now that the holidays are over, we all feel like we're moving into high gear as we dive into a brand new year. There aren't enough minutes in the day. But at US Family Health Plan, we believe nothing comes before your health, happiness and well-being. Here are five easy habits that you can fold in to your everyday routine that take 25 minute or less. Adopting these habits may just be what you need to power through 2016 like a champ!
Savor a mindful meal in 25 minutes or less. Put aside concerns, the latest diets, and all of the healthy food trends. Just focus on a strong reconnection with your body. Mindful eating means single-mindedly attending to your whole eating experience -- savoring every bite, taking in the moment. This practice frees us to enjoy, appreciate and respect our food we eat and the importance of nourishing our bodies. To experience a mindful eating, refuse to multi-task, turn the TV off, and put the phone on silent. Just relax for the time being, and take in a wonderful meal. Reflect on the tastes, smells and textures of the food you are eating. Chew each bite completely, and notice when you start to feel full. Afterwards will feel like you really took some time out for yourself. You'll feel refreshed, renewed and ready to take on the rest of the day.
Take 7 minutes out of the day to exercise. Most of us skip daily exercise because we think we don't have time. However, fitness is a lifestyle decision and can be easily be fit into anyone's daily routine. Those of us with a military background know this is true. Take advantage of new workout apps that are available on your phone, or the latest in fitness technology. Go online to and find a workout routine that perfectly fits your lifestyle and schedule. Once fitness is part of your everyday routine, you will see the benefits start to appear as you maintain better weight, have better cardiovascular health and lose a feeling of stress.
Tidy up in 20. Keeping your home organized and clean delivers major benefits without taking a big bite out of your day. Not only do these simple tasks keep you active, they de-stress you, give you a sense of accomplishment, not to mention an improved living environment. Tidy up a part of your home each day, gather up old belongings and donate them, clean out a desk or drawer. Tackle a project that hasn't been addressed in a while. You'll soon find yourself sleeping better and experiencing a greater sense of well-being.
Spend 3 minutes keeping a journal. Journals are a great way to get in touch with your personal story to better understand how you feel about your life. Optimists tend to be healthier. They tend to take action even when things are going wrong. So after you've taken the time to write your story down, read it and decide "Is this the story I want to tell?" If it is, then great. But if it's not, remember that you have the power to change the story and take positive steps to change your situation. Decide what things you can do differently that would give you a more satisfactory outcome. Use the power of words to create a healthier, happier life.
It only takes one minute to tell someone "Thank You" and mean it. Take a bit of time out of your day to tell someone how much you appreciate them and why. You both will get boost of positivity. This feeling will give you more energy to power through your day. The other person will feel these benefits as well. Be generous with hugs and kisses when appropriate and never miss an opportunity to show someone that you appreciate them. Gratitude is an attitude that pays tremendous benefits.
The smaller things in life are what gives life meaning. Time is a most precious gift, and it can't be bought. Relationships are more important than things. A meaningful life is built on health and happiness. Taking a few moments out of your day can make a world of difference and will also help encourage those around you. Before you know it, you'll be healthier and happier before you can blink an eye! US Family Health Plan is all about a healthy, happy life!