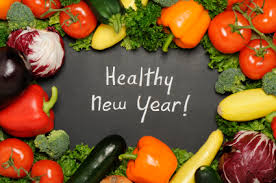 New Year's Eve is one of the biggest celebrations of the year. Think about it -- Times Square, the New Year's Eve Ball Drop, champagne toasts, old classic movies, midnight kisses, and endless parties. But after all the partying is over, reality sinks in and we enter the first month of a brand new year. What a difference a day makes!
With the best of intentions, and in the afterglow of the party, we write down all of our New Year's resolutions – those things that we plan to do better in 2016. And by the end of January, most of those resolutions are long forgotten, as we settle into our same old habits, again….
The key word in this unfortunate sequence of events is "habits". A change in habits requires a resolute change in behavior. This change in behavior has the ability to create new, more beneficial habits that can replace the old detrimental ones.
To that end, US Family Health Plan – a TRICARE Prime Health Program – wants to share some easy and realistic goals that can actually be achieved to help you enjoy better health in the new year. While these tips are no magic bullet, they will help put you on "easy street" toward better health in 2016.
Drink more water. This is one of the easiest habits you can change in 2016. And this small change packs a ton of health benefits. Drinking water helps keep your body fluids in balance, helps control weight gain, energizes your muscles, cleanses your kidneys and gives you better, younger looking skin. It's easy to replace those sugary drinks with healthier water. Before you know it, you'll soon be enjoying it's refreshing taste, while you reap all of these healthful benefits too.
Have a smoothie or smoothie bowl for breakfast. What an amazing and deliciously easy way to start the day! These tasty, nutritious little gems are packed with fiber, rich in vitamins and packed with antioxidants. The variety of choices is endless. Go online, and just check Instagram or Pinterest for a gigantic selection of options – one to match your every taste and mood. Remember, the greens, the fibers and the fruits are what make these concoctions so nutritious. And by the way, they taste great, only take only minutes to make, don't require a lot of expensive equipment, and won't weigh you down as you dash into your day. This is an easy move for better health in 2016.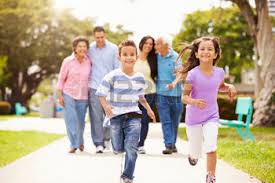 Incorporate a daily workout. Okay, so you may not think working out is easy, but let's think out of the workout box. There are ways to include more working out and steps in your day, in incredibly easy ways. When you go to the store, don't stress yourself looking for the closest parking spot to the store entrance. Park way out in the parking lot and walk! Not only do you get a mini-workout in, you avoid the stress of battling over that one little space in the front. Start to make friends with the outdoors – enjoy the calm and peace of your local park, walk a pet, stroll through your town or city to take in the sights. Take a long walk through the Mall if you happen to live in the suburbs. Another easy tip is to use public transportation. That is often a work-out in itself -- (New Yorkers know what we mean!)-- and can save lots of money on gas, tolls and parking. If it's too cold to be outdoors, go online and discover a good 20-minute home based workout or yoga routine that suits you. These easy changes are a small price to pay for better fitness in 2016.
Get up on your feet! There is new research that links sitting for long periods with a host of chronic health conditions, including kidney disease. If at all possible, get up and move around while you work, sit at the computer, talk on the phone or watch TV. Think of creative ways to stay mobile – do jumping jacks during commercial breaks, standup while talking on the phone, or do a couple of quick aerobic exercises at the office when your boss isn't looking. The human body was designed to be upright, so apply these quick easy fixes to avoid the "sitting" rut.
Sleep your way to good health. Consciously strive to get enough sleep each night. For a good night's rest, most people normally need about 7 to 8 hours of sleep. Adjust your bedtime to coincide with the time you want to get up in the morning. Believe it or not, the health benefits are amazing – healthy weight control, less fatigue, better concentration, and stronger metabolism. And don't forget about a good power nap, when you can sneak one in. Who doesn't enjoy a good night's sleep? Couldn't think of an easier resolution for 2016, could you?
Most importantly, turn these easy resolutions into second nature habits. If you incorporate each of these small changes into your everyday routine for at least two weeks in January, you should be able to turn them into a lifetime of benefits. US Family Health Plan wants you to be healthy in 2016. These small easy changes can make a significant difference!
Happy, Healthy New Year from US Family Health Plan!