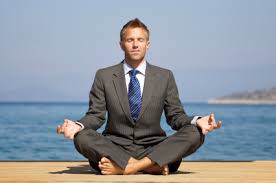 Stress is a killer. It can steal away your happiest moments while setting the stage for serious health conditions such as heart disease, hypertension and cancer. To maximize your health and well-being one of the first steps is to eliminate unnecessary stress in your everyday life. Today US Health Plan – a TRICARE Prime health program – offers five simple ways to eradicate unneeded stress from your life.
Take Control of Your Time. Nothing is more stressful than managing a busy day – whether at work or at home. Today we get hit with deadline after deadline. Pick up the kids from school, be on time for that important meeting with your boss, figure out what to wear to your sister's anniversary party. It helps to take some of the edge off by planning out little daily routines. These could include putting your work clothes out the night before, doing your laundry the same day every week, and having a regular grooming system or making a commitment to try to early for meetings. Make short to do lists every day (except on the weekend). Allow for some flexibility and unpredictability in your life – because everything just isn't perfect. And finally, schedule in some down time for yourself and your family. You deserve it.
Move Often. Keep daily exercise as part of your routine. Try to get outdoors or to the gym for at least 30 – 40 minutes every day. If the weather is bad and you can't make it outside, even try a walk through the mall (just remember to keep your wallet closed). When you make regular trips to the grocery store or doctor's office, park in the back of the lot to walk more. Regular exercise reduces stress and increases health. It can even reduce anxiety. Try to get your exercise in as early in the day as possible. It will help you enjoy the rest of your day more.
Embrace Laughter. Laughing is one of the healthiest things you can do. No joke. It releases endorphins that improve your mood and your immune system. Laughter has also proven to have a positive impact on heart and cardiovascular health. To get your "laugh on" go see a funny movie or watch something funny on TV. Share jokes with your friends, and remember to pick friends who laugh and make you happy. Laugh

t

er also helps reduce chronic pain, so go ahead and laugh your troubles away!
Experience nature. Spending time outdoors is a great anti-depressant. It helps us put things into perspective and see the bigger picture. Many natural scents, sounds,
sights and even smells have a calming effect. Just think of the sound of a running stream or birds as they sing in the trees. Even the wind can feel good on our face. Being outdoors is free, and yet the dividends it pays off in well-being are priceless. Take advantage of this stress reliever right on the other side of your door.
Keep a Gratitude Journal. Keeping a journal helps you stay positive and organize your thoughts. A gratitude journal also helps you reflect on and appreciate all of the good things you have in your life on a daily basis. Keeping a daily journal can have a profound impact on how you view life and help you focus on the positive. Your entries can be long or short, just jot down the positive situations, achievement and encounters you have in the course of a day. You will see them add up. And sometimes, when you may feel a little down, go back to your journal and read earlier entries. They can remind you about the brighter side of life.
With these little everyday tips, you can start to reduce the stress that builds up over the course of a day and may have a detrimental impact on events in your life, including your health. Health and happiness go hand in hand – and at US Family Health Plan, we feel that unneeded stress must be eliminated from that equation. Simple habits that reduce stress can make a big difference. Knowing how to manage stress is good in an emergency, but unnecessary stress can steal away our precious moments. Working to keep a positive attitude is your best defense against stress.