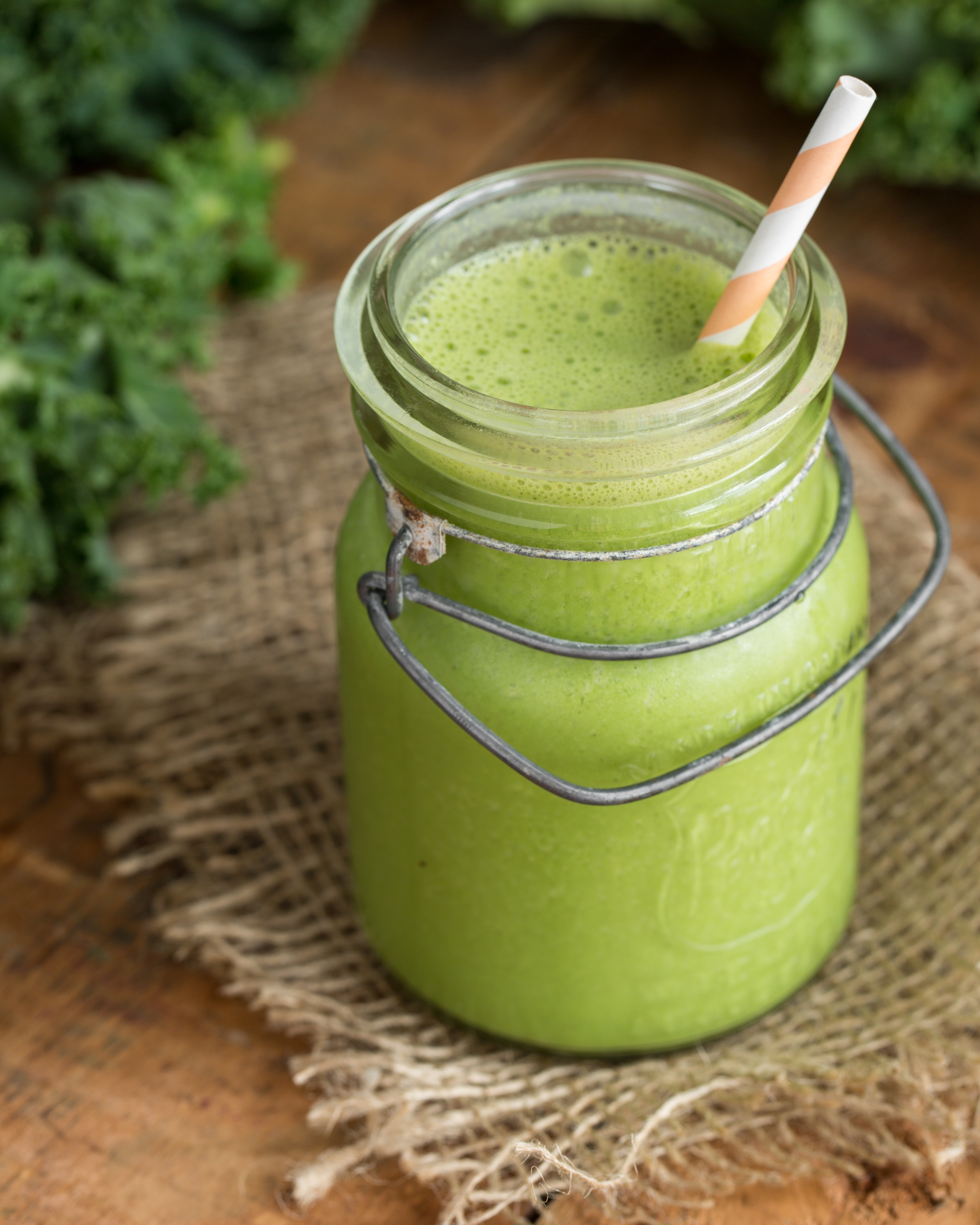 We want you to get a great start every day. A smoothie packed with nutrients is a great secret weapon to "slay the day". Whether you prefer a classic green smoothie, or something more exotic, the ingredients are what makes the difference. Include as many fresh, organic fruits and veggies as possible. Eliminate refined sugar and dairy products and replace them with healthier options. Bananas and maple syrup are great sugar substitutes and Almond Milk can replace regular milk.
US Family Health Plan – a TRICARE Prime health program – wants you to make the most of every minute. We want you to start your day feeling like a super hero. So here are 6 of the best power ingredients you can add to your morning smoothie to give your day a real healthy boost.
Cocoa. While a rich, dreamy chocolate shake first thing in the morning is not a good way to start the day, cocoa mixed into a smoothie is. Not only will it put a smile on the face of your chocolate lovers out there, it is actually one of the healthiest ingredients you can add to your morning smoothie. Cocoa contains over 700 known health giving compounds, including polyphenols – a group of powerful antioxidants -- that can help prevent heart disease by attacking the causes of arteriosclerosis. These are the same antioxidants found in red wine. And while red wine is not a first-thing-in-the-morning option, cocoa can add a powerful and tasty daybreak health boost if added to your morning smoothie!

Spinach. Some of you may remember the Popeye cartoons. Popeye would gobble down a can of spinach and be ready to take on the world! Well, there was some truth to that. Spinach not only puts the "green" in "green monster smoothie", it also packs a real health punch. It offers niacin and zinc, as well as protein, fiber, and vitamins A, C, E, K, thiamin, vitamin B6, folate, calcium, iron, and manganese. And guess what? It's so low in calories. Power up your smoothie with some spinach and get ready to rumble!

Ginger. The warm, spicy flavor is great, and a little goes such a long way. This little root, commonly used in Asia and India, has a long history of relieving digestive problems. It also has been known to reduce inflammation, known to precipitate many diseases. Throw a little piece of ginger into that morning smoothie and enjoy your major health benefits.

Protein Powder. A scoop of protein powder is an amazing health additive to any smoothie. Protein powder comes in several flavors (or no flavor) which can also help with taste. At the start of the day, protein can help to fill you all the way to lunchtime. It also can help repair skin, bones, blood and cartilage, and increase muscle mass and your body's metabolism. One scoop a day will help keep hunger away, help you lose weight and help meet your daily protein nutritional needs. So scoop away!

Nut Butters. Peanut butter or almond butter, as long as it's made from natural ingredients, is a great power addition to your smoothie. Just a tablespoon of nut butter can help regulate your body's blood sugar and increase heart health. Almond butter in particular, has an impressive nutritional profile, packing tons of calcium and copper. Don't be surprised if these little power additions give you a healthier mane of hair as well. Between the health, beauty and taste benefits, there's "nuttin' better" than adding a little nut butter.

Flaxseeds. Flaxseeds add healthy fat and fiber to your morning smoothie. The main thing to do is make sure they are ground before your drop them into the blender, as
they can be hard to digest. They are a rich source of manganese and vitamin B-1, as well as the essential fatty acid alpha-linolenic acid, also known as ALA or Omega-3. A little bit will do you, but rest assured your day will get off to a healthier start.
So use these little secret weapons with your morning smoothie as you head out to slay the day. US Family Health Plan wants you to be a healthy conqueror.