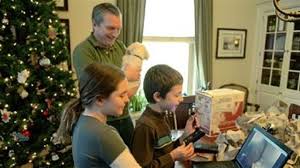 A common focus of the holiday season is to share and celebrate family togetherness. Even extended families, normally separated from each other throughout the year, manage to somehow reconnect during the holidays. This is the spirit that defines the season. So for many military families, where a loved one may be absent due to military deployment, truly being able to enjoy season's festivities may be more difficult.
Children are out of school and cheer is in the air. But, when an important family member is missing from the holiday table, cheer is sometimes hard to muster. Younger children, especially, may have a hard time understanding why a mother or father is absent. For spouses, it's just another reminder that a husband or wife is away from home and unable take part in or help out with the seasonal festivities.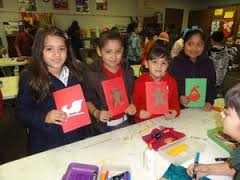 As many of our brave military service members serve away from home, US Family Health Plan understands the importance of helping families cope with the added holiday stress of being separated. This season can dredge up all kinds of understandable feelings -- loneliness, stress, depression, homesickness, and frustration. Some families may even tone down their celebrations because the time of year may feel too painful. However, it is important to remember that one of the healthiest things you can due to offset these feelings is to maintain good connections, both with those who are at home and those who are away.
We at US Family Health Plan, a TRICARE Prime Health Program, want to share some suggestions on how to cope with military separation during the holiday time to help make your holiday happier.
Take advantage of new technology to be able to stay in constant touch with loved ones. Make use of email, Skype or social media -- to help close the physical gap. Let the entire family participate at once to create a greater sense of togetherness.
Create a family video montage using photos, drawings, and video clips. Share the important milestones, and accomplishments for the year. Include personal expressions of love and appreciation that can help deployed family member feel less lonely. The family experience of making and sharing this video alone will create a greater sense of togetherness and well-being, especially for young children. Remember, a picture is worth a thousand words.
Write love letters to each other. Express love and appreciation to family members – both away and at home. Let children know that they are missed and how much miss them. Consider writing a series of letters to be read at different times during the holidays at special moments during Chanukah, on Christmas Eve or on New Year's Day.
Create and send out special hand-crafted holiday ornaments, cards or gifts that contain special expressions of love and appreciation.
If you are a deployed military parent, try recording a reading of your children's favorite holiday story or poem that can be shared with them at bedtime.
Families at home can share funny videos of the family's favorite holiday activities like holiday decorating or Christmas caroling.
Dealing with a deployment at any time of the year poses its difficulties for families. If you feel you are having trouble coping with the stress, immediately reach out to others and share your feelings of loneliness or missing a loved one. Connect with people in similar situations and work together to regain joy and reduce stress.
US Family Health Plan wants all of our families to enjoy a healthy, happy and stress free, even if a loved family member is absent this year.